Skip Main Content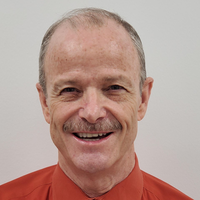 Michael Moore, MD
ROLE:
Gynecologist
SPECIALTIES:
LANGUAGES:
WE CARE ABOUT YOUR FEEDBACK!
Please take a moment and let us know how your experience was.
REVIEW US
Meet Michael Moore, MD
Dr. Moore was intrigued in OBGyn residency by reproductive technology and endoscopy(using tiny optical telescopes to look inside the body). The pursuit of knowledge in reproductive medicine and gynecologic endoscopy lured him from Oklahoma to Colorado. Anchored by forward thinking medical mentors, in 1987 he attended a course given by Professor Kurt Semm MD from the University of Kiel, Germany. Dr Semm, a true pioneer of minimally invasive surgery, demonstrated how to remove fibroids, ovarian cysts, tubal pregnancies, endometriosis, perform hysterectomies, and more using a scope and small access ports rather than an open abdominal incision. He was inspired, and thus began his pursuit of excellence in gynecologic endoscopic surgery. In 1995 he applied for, submitted cases, and received certification in Advanced Laparoscopic and Hysteroscopic Surgery from the Accreditation Council for Gynecologic Endoscopy(ACGE). Less than one percent of more than 38,000 OB/GYN trained physicians, at the time, in the United States are recognized, by the ACGE, for what is became known as Gynecologic Endoscopic Surgery(GES). In 1999 Dr. Moore left a prominent infertility practice to start Advanced Women's Health with the goal to provide women with the highest quality treatment options in Colorado. When he's not busy seeing patients or reading journal articles Dr. Moore enjoys cycling and skiing with his wife of 34 years and tending to his garden with the help of his dachshund Mr. Bobo.
Education
University of Oklahoma

University of Oklahoma Health Sciences Center
Training
Resident

Gynecology and Obstetrics, University of Oklahoma

Fellowship Director

Advanced Womens Health Institute
Thank you for subscribing!
You will receive important news and updates from our practice directly to your inbox.
Thanks!