Skip Main Content
Incisionless Treatment for Uterine Fibroids
Sonata Treatment
Are uterine fibroids causing you:
Heavy menstrual bleeding?
Prolonged or painful periods?
To miss out on life because of your periods?
It doesn't have to be this way!
The Sonata Treatment is an incisionless treatment option for women with symptomatic uterine fibroids. It is an outpatient procedure in the United States. The technical term for the procedure is Transcervical Fibroid Ablation.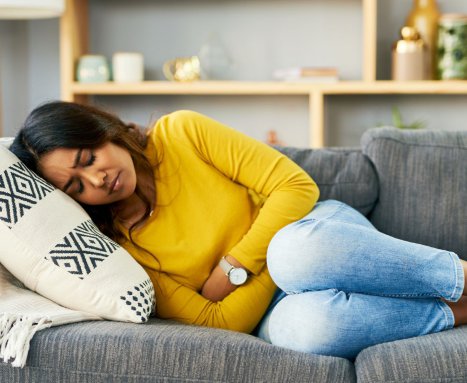 Fast Recovery
Many women return to normal activity the next day.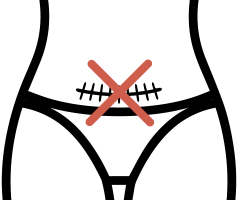 No Incision
The fibroids are treated from inside the uterus, so there's no cutting or scarring.

Uterus Preserving
Unlike a hysterectomy, treatment with the Sonata system does not eliminate the possibility of pregnancy.
At the Advanced Women's Health Institute, we're committed to providing you with the least-invasive options available, including the Sonata treatment for fibroid tumors. We'll listen and work with you to develop a personalized treatment plan that works for you.
If you need relief from fibroids, schedule an appointment with us today, or see if you're eligible for our Sonata Treatment Study:
AppointmentsSonata Treatment Study
Fast Recovery from Fibroid Tumors
How Sonata Works
With the Sonata Treatment, the fibroids are treated from inside the uterus, so there's no incision. Many women return to normal activity the next day. Watch this video to learn more about the Sonata Fibroid Treatment.

FAQs on Sonata Treatment For Uterine Fibroids
What are uterine fibroids?
Uterine fibroids are non-cancerous (benign) growths in or around the uterus. The vast majority of women in the United States will have fibroids by the age of 50.
Should I be concerned that my fibroids are cancerous?
ACOG recommends treating fibroids as benign. The incidence of cancer in fibroid tumors is low (1/1000 cases) in premenopausal women. Neither rapid growth nor degeneration can predict cancer before surgery. If you're not experiencing significant issues and your fibroids are small, it's okay to wait before intervening.
Can fibroids come back after removal?
Around 30-50% of women may develop new fibroids within five years after surgery and some may require a second operation. Recurrence is more common in younger women and those who had more than 3 fibroids during their first operation.
What safety information should I know about Sonata?
Intended Use:
The Sonata System is intended for diagnostic intrauterine imaging and transcervical treatment of symptomatic uterine fibroids, including those associated with heavy menstrual bleeding.
Contraindications:
Current pregnancy;
Active pelvic infection;
Known or suspected gynecologic malignancy or premalignant disorders such as atypical endometrial hyperplasia;
Presence of one or more intratubal implants for sterilization;
Presence of an intrauterine device (IUD), unless removed prior to the introduction of the Sonata Treatment Device
Common Side Effects include bleeding, spotting, cramping, post-ablation inflammatory symptoms, and/or discharge. Potential Risks include bowel or bladder injury; hematometrium; hemorrhage; infection; retention of device fragment; skin burn; thrombotic events; unintended injury to the uterus, cervix or vaginal vault, adjacent organs or tissue; unknown risk to future pregnancies; and complications including death.
Pregnancy:
Safety and effectiveness with regard to fertility and fecundity after use of the Sonata System have not been established. As a uterus-conserving alternative to hysterectomy, treatment with the Sonata System does not eliminate the possibility of pregnancy.